YOU CAN MAKE A DIFFERENCE!
Radiant Life Church would not exist without people like you giving their time each week to serve. Whether it's helping kids in our various children ministries, greeting first-time guests, or working behind the scenes running a computer, every volunteer is making a difference so other's can hear the good news of Jesus!
There is a serving opportunity for you at Radiant Life Church – no matter your interests, talents, or availability. Take a look at some of the available areas and sign up at the bottom of the page for additional information.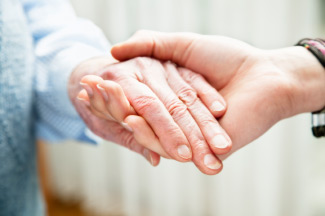 CARE TEAM
There are times in our lives where we just need to know that someone cares. That is preciously what this ministry is all about! Our prayer team meets every Thursday at 11:00AM to lift up the needs of our people. The visitation team regularly checks in on those who are unable to attend a Sunday morning service. There is even a group that loves making meals for those going through a difficult time. Commitment varies for each ministry.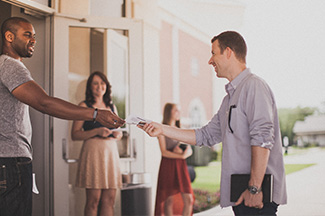 It's our goal for everyone that walks through the doors of Radiant Life Church to feel like they are coming home, and our First Impressions team is the key to making this happen! Welcoming people at the doors, guiding kids and parents to the right rooms, and greeting everyone with a smile are some of the responsibilities of this area. Commitments generally consist of volunteering a month at a time with a few months off in between.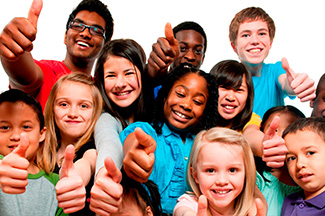 KIDS & STUDENT MINISTRIES
Passionate about investing in the lives of the next generation? You're the type of person we are looking for! The kids & student ministries department of Radiant Life Church consists of Oasis Youth (grades 6-12), Kidzone (grades 1-5), Kidzone Jr. (ages 3-K), Nursery (ages 0-36 months), and Kids Check-in. Commitments vary depending on the ministry but range from weekly youth services to bi-monthly nursery rotation. (Separate application and background check are required)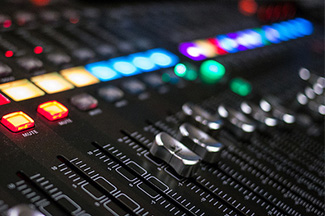 PRODUCTION
We realize that not everyone loves serving in the public eye. If that is you, serving on the Production Team might be just the place for you. This ministry consists of various audio and visual elements of a service including operating the sound board, running presentation software on the computer, and controlling both house and stage lighting.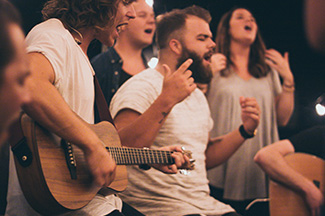 If you have musical talent and a heart for worship, we encourage you to sign up to audition for the worship team! Most positions serve on a monthly rotation and require commitments to Wednesday night and Sunday morning practices in addition to Sunday services.

844 Hartman Rd. | Wadsworth, OH 44281
Phone: (330) 335-1594 | Fax: (330) 335-5804